Gris Clair is a lavender-centric eau de parfum created by Christopher Sheldrake. It's one of those unusual scents in the Serge Lutens collection that is free of the "oriental" signature.
It's cool, dry, majestic, yet sweet and cozy with the notes of Mediterranean lavender, amber, tonka bean, iris, dry wood and "notes d'encens brûlé" (notes of burned incense).
Georgeous Lavander Opening
Gris Clair starts off strongly with aromatic note of lavender tiny purple flowers crushed between the fingers, their minty sweetness and herbal woodiness cooling the skin. Fresh, clean, green and aromatic. Beautiful.
Quite quickly however, Gris Clair moves into a warmer phase. Under beautiful lavender is a flowerbed of delicate iris with just a hint of powdery quality, combined with woody notes.
Spicy Middle Stage
In the middle stage the herbal character is toned down and substituted by the sweet, spicy, warmer blend of honeyed amber and tonka bean, with soft lavander in the background.
And if you think that's the end of the journey you're so wrong. Gris Clair evolves and take another step further in drydown.
Divine Drydown
And boy drydown is divine. It is rich, unique and it has almost impossible longevity.
Elegantly charred, smoky base notes of dry wood and "burned incense" gives Gris Clair an wonderful depth and richness. In drydown all the notes are present at once: the lavender, the honeyed amber, the gently smoldering ashes of precious woods and smoky incense.
It's like wearing cozy cashmere sweater. Soft and warm. Comfort and melancholy at the same time.
I absolutely adore the way it smells. It makes me want to sniff it again and again. Absolutely exquisite.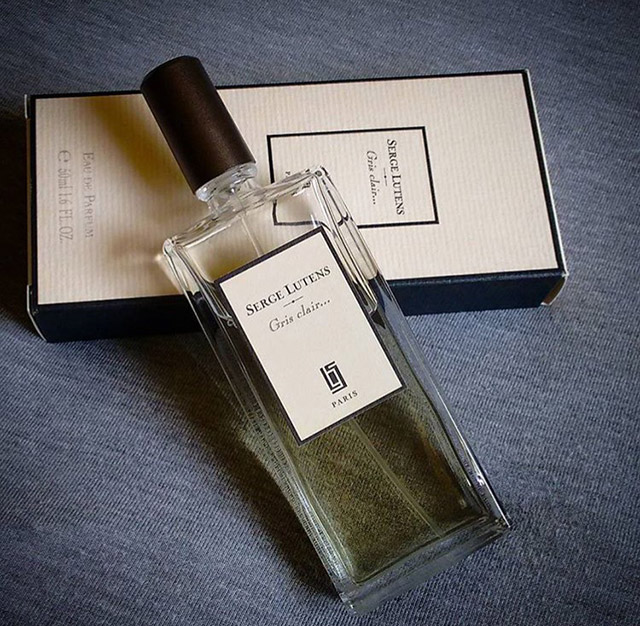 At the End
Gris Clair is bold and breathtaking mix of incense, lavender, dry wood, honeyed amber and tonka beans. It's a total delight from the aromatic opening to the smooth drydown.
It is elegant, mysterious, enigmatic, contemplative, and a little melancholic. It is a scent of the soul.
Nonchalantly Yours,
Nikola