Vinyls that changed the world
Kraftwerk is undoubtedly one of the most influential bands in the history of music. The band was formed by Ralf Hütter and Florian Schneider, who met as students at the Robert Schumann Hochschule (Düsseldorf) in 1970 in Düsseldorf, and are considered to be an "electro-pop" pioneers.
Kraftwerk's distinctive revolutionary sound laid the foundations for club music: hip-hop, synth-pop, techno and house. Let's not forget that Kraftwerk is probably the most sampled band in the world, ever! The sounds they invented have been sampled by hundreds of artists.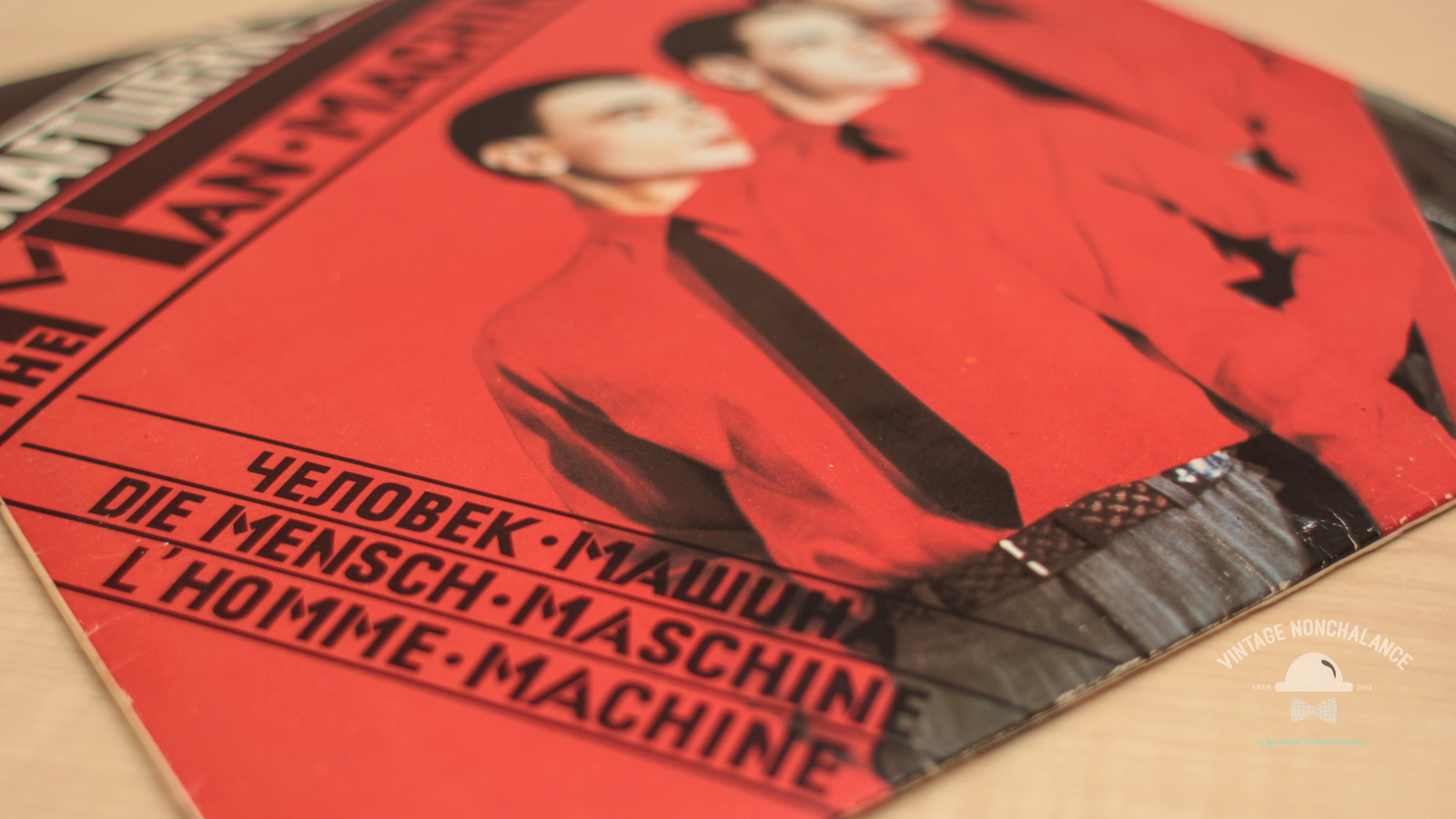 According to The Observer, "no other band since the Beatles has given so much to pop culture" and a wide range of artists have been influenced by their music and image (David Bowie and Depeche Mode, just to name a few).
In January 2014, the Grammy Academy honored Kraftwerk with a Lifetime Achievement Award.
The Man Machine
Close your eyes, fasten your seat belts and prepare yourself for the musical journey of your life. We're going back to the future!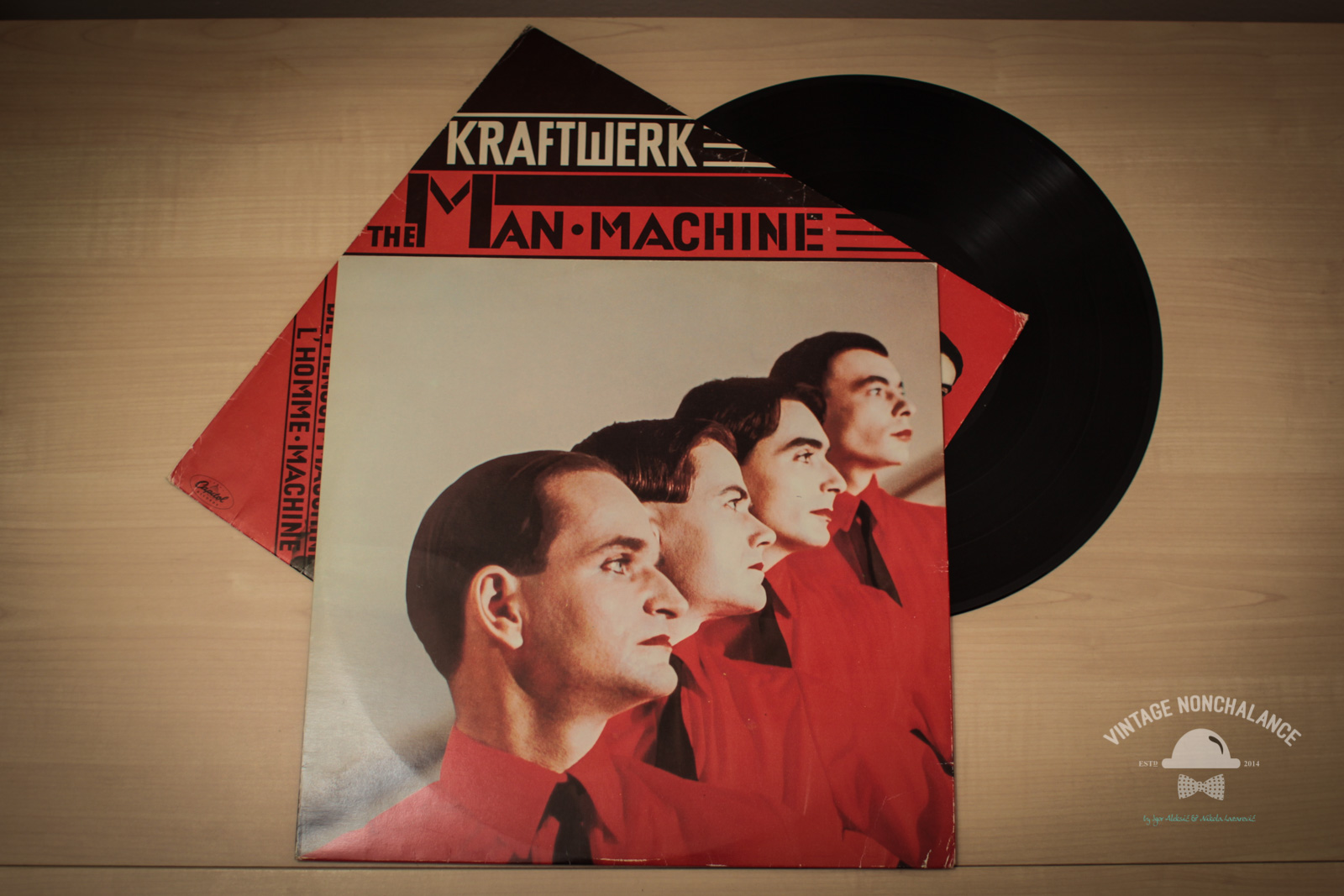 A legendary album, one of my favourite vinyls of all time and one of the records that shaped the world of music.
Released way back in 1978, The Man Machine is a stunning piece of work, polished to perfection in the Kling Klang studio. After 36 years, the album still sounds a lot more futuristic than most of the stuff you're likely to hear today.
It seems like it's inspired by the 1950s visions of the future and Fritz Lang's movie Metropolis, with its vast futuristic city and iconic robot, this record takes us to the new world, far beyond its time, celebrating society's obsession with all things futuristic.
At the first listening, it's exactly what you'd expect from electronic music – cold, alienating, emotionless, maybe a bit boring … but then, it somehow becomes emotional. Robots have become the part of our music and we have become the part of their machine. So, when you fall in love with robots, you know something awesome is going on.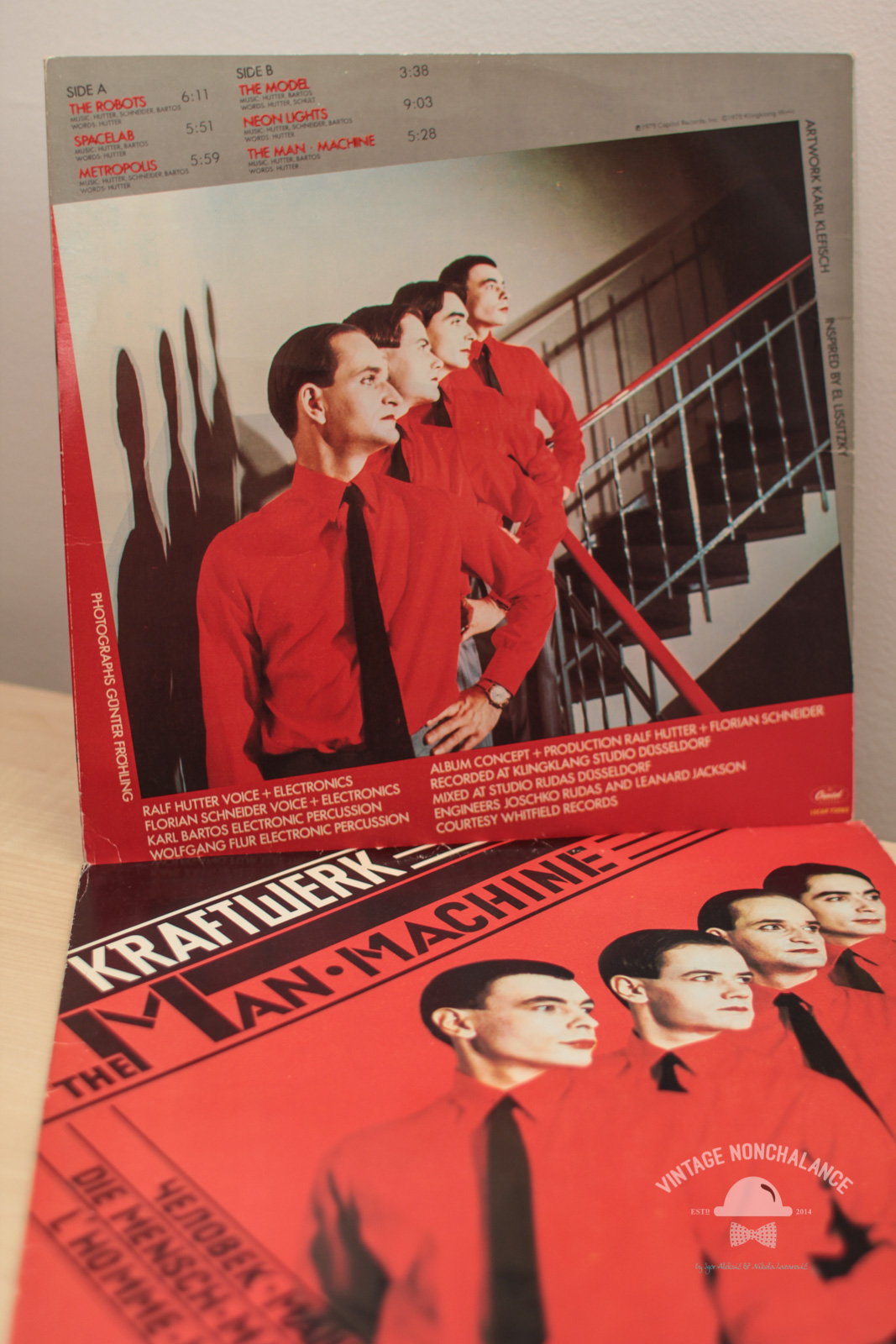 It blends boundaries between a human and a robot to the point where it's unclear what Kraftwerk are exactly, humans or robots. Vocals perfectly match the instrumentation to focus on the human-technology issue.
Although The Man Machine is the home of the Kraftwerk's most famous song "The Model", that's not the best track on this album in my opinion. For me, the highlights here are  "Metropolis", "Neon Light" and "The Robots".
Metropolis

Neon Light

The album cover was a story of its own – produced in black, white and red, and inspired by the Russian artist El Lissitzky, it completed the look and feel of this masterpiece, giving it an even more powerful expression.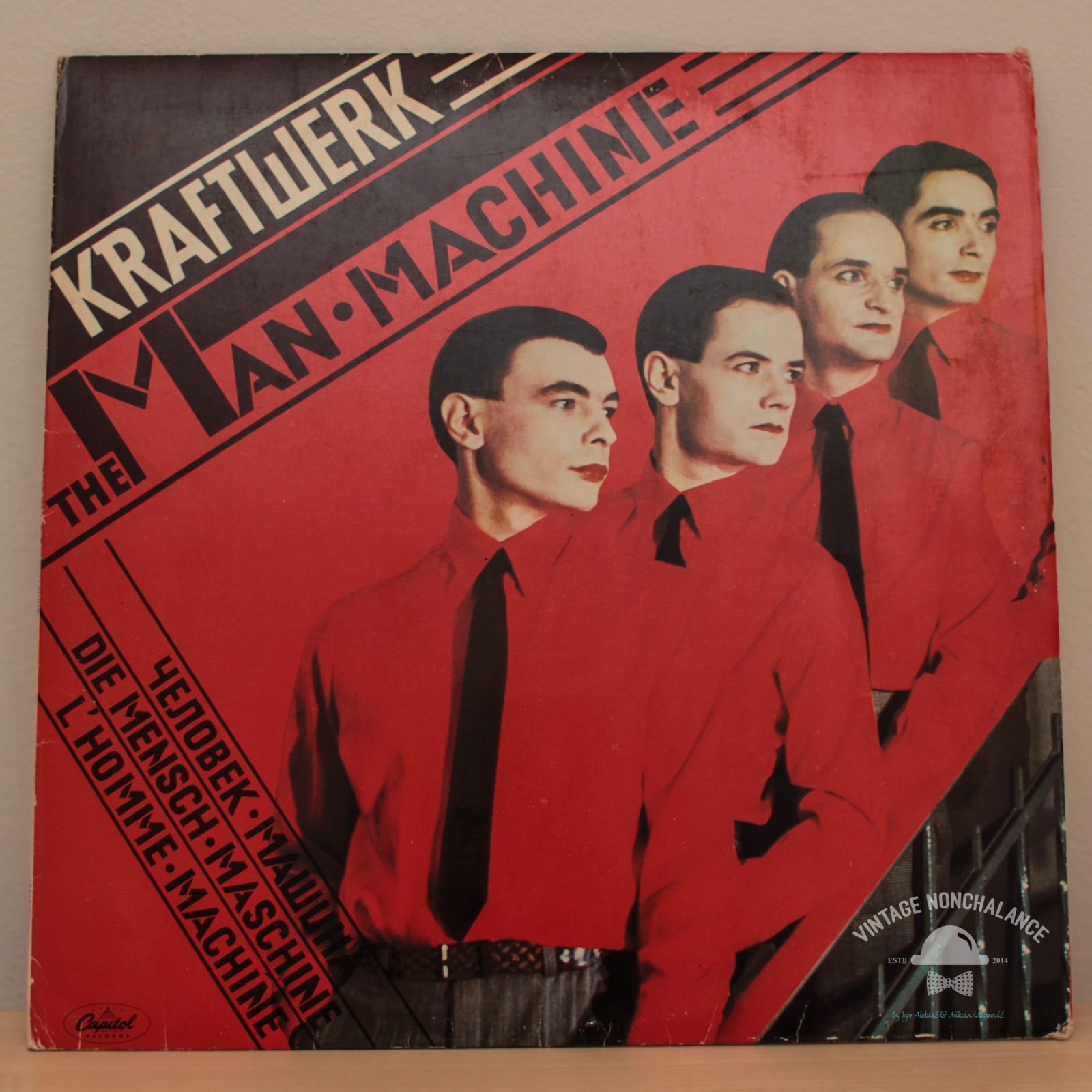 Everything is sleek here – the coolness, the perfection, the straight lines, the detached vocals, the perfect album cover. It is the cinema for the ears!
The Robots

The Model